Came for the Lizards... stayed for the tech
So given we have had such a positive reaction to the project and because we have had so many of you Lizard Lovers hounding us for details on our first release we've come up with a fun little treat for you all.
Like many in the community we are really excited about the work Alex has been doing over at Algodex. So we are going to auction off the first two NFTs from the collection via the Algodex platform . (First drop will now be 48 pieces rather than 50 – details to follow but hoping it is very close)
We are big believers in using what we are doing with Al Goanna to highlight some of the awesome things going on in the eco-system and hope that this will get some of you to check out whats happening on Algodex (to be honest you would have had to be living under a rock not to hear about what they've created but for those of you who are new to Algorand – we hope you check it out – its awesome and will be a game changer for Algorand.
The two pieces can be viewed on our site found under collections and also via searching the ASA ids shown below on your favourite marketplace, AB2, Rand Gallery or NFT explorer.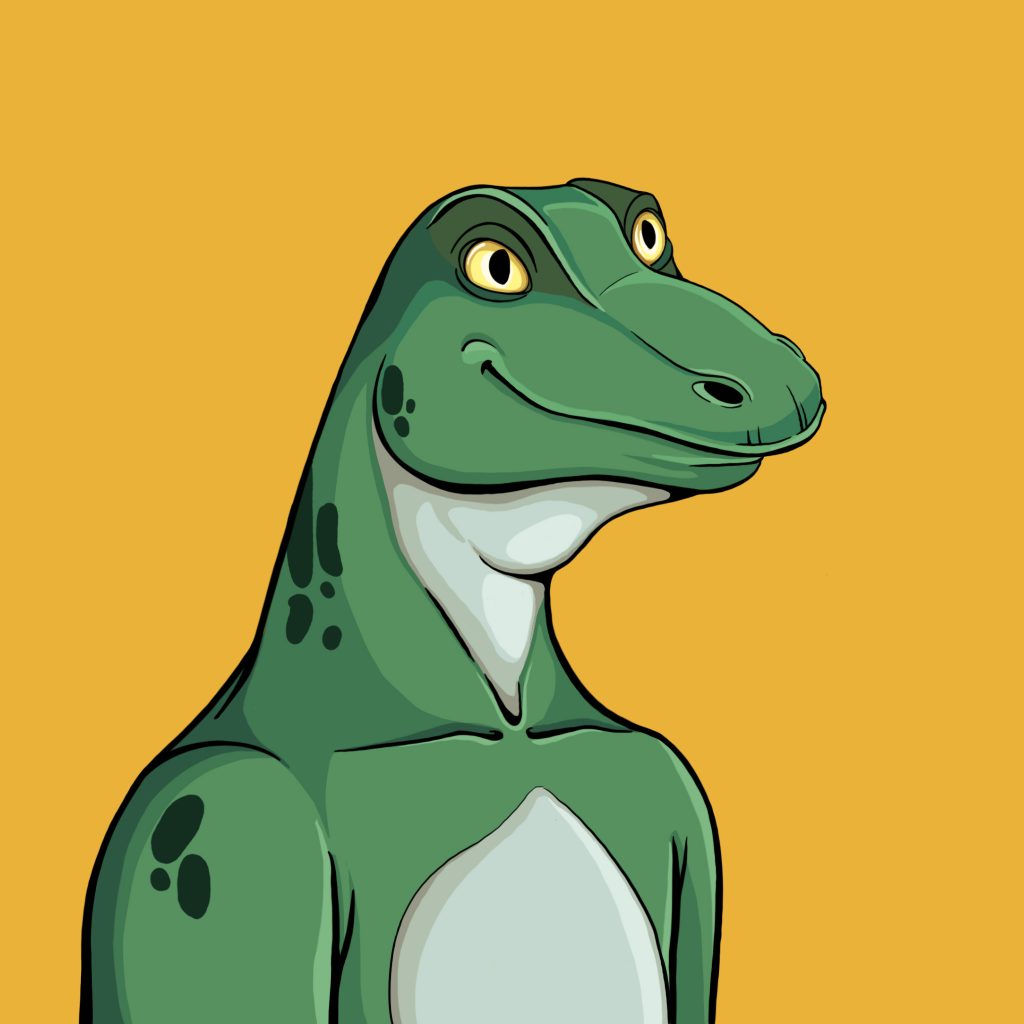 This is the OG original Al Goanna. Everything started with this guy. He was created before any of the traits were even thought about and represents the genesis of the collection. Plus he's a paid up member of the #ybg
features the Algodex hat + the Laser Cat Eye Vest, silver chain, Algo eyes, Wayfarer sunnies and is mid snack.
As Algodex is still in testnet it will make things a little more complicated, but thats ok. We want the first collectors to have earned their place in the history of Al Goanna.
To participate you will need to get hold of some testnet algos. You can get them here at
https://testnet.algoexplorer.io/dispenser
Now the dispenser only dishes out ten at a time. So you can either sit there and pound that dispense button or grab a handful and start trading on testnet and build your stack.
You will then be able to place a buy order on the ASA as a bid.
(Be warned if searching on Algodex. We created a test asa Goan01 id: 25598201 which even though we have now destroyed is still showing on the testnet, I understand its a bug the Algo devs are aware of)
The ASAs are live now on the testnet so you can start bidding at any time. The auction will finish on Friday, 10 September 2021 at 13:00:00 UTC

Sydney: Fri 23:00pm
New: York Fri 09:00am
London: 14:00pm
When the auction finishes, we will accept the highest bid for each ASA. The winners will then be required to submit the winning bid in Algos over mainnet and opt in to receive the ASA id before the NFT is transferred. To ensure fairness, payment must be made via the same wallet that successfully wins the auction and this must also be the same wallet that we transfer the NFT to. No exceptions.
We understand its not a perfect solution and it's not meant to be – it is meant to be fun.
If you are having trouble with the process then we are looking to the community to help each other out and learn together, we are a super small team and if we get flooded with support requests we won't be able to respond. Please support one and other and feel free to use the telegram group and discord channel for this.
……………………………
Resources:
NFT explorer:
https://www.nftexplorer.app/collection?creator=D5J7H7PIYKLY2U6A5OFUAC7GQHTHSXXNX65DSD3CJYPBV2MVK6NTNW44CA
Algodex Guide:
https://about.algodex.com/docs/trading-algorand-standard-assets-testnet/
Algodex Auction links
goan001: https://testnet.algodex.com/trade/25684871
goan002: https://testnet.algodex.com/trade/25684947