Lawrence "Larry" Zitoanna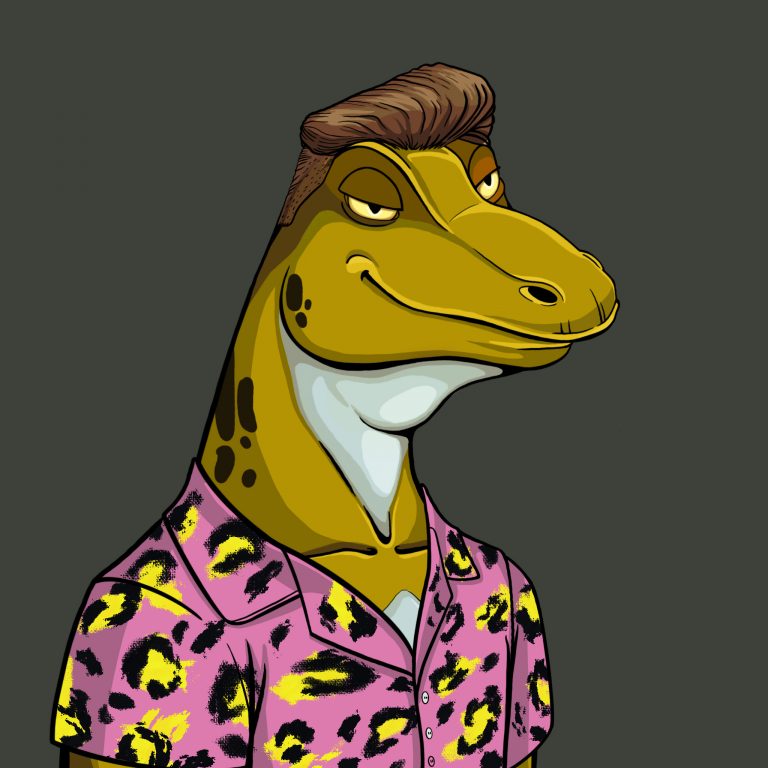 Biogrpahy: Born 1952 in Miami, Larry stopped aging in 1986 and lives on forever as a 34-yr old goanna.
He has a side hustle as a private investigator and can be found conducting surveillance in the "bug van". Instead of cigarette butts outside the window of his surveillance van, you're likely to find the carcasses of the South Florida buck moth caterpillar, which are his primary snack – most would shy away from these moths with poisonous hairs, but Larry finds them spicy and delicious.
To wind down at the end of the day, you're likely to find Larry mixing a strawberry daquiri and pina colada together in a cocktail known as a "Miami Vice".
Legend has it that this goanna killed a cheetah gangster while breaking up a robbery, and created his famous pink cheetah shirt in memory of the fallen gangster.